We wish you all a joyous, dazzling New Year 2014!
Before we start of the New Year with a host of exciting features for you, Team indiaartndesign.com extends its heartfelt gratitude to each and every one of you, who have stood by us, through our great and not-so-good days, firmly holding our hands up the steady ladder of success.
2013 was an eventful year – very positive, much energised. indiaartndesign.com, the two-year old online magazine on Lifestyle, Art & Design was ranked among the top 10,000 websites in India at the close of 2013 and is touching the lives of professionals and layman alike, in 70+ countries.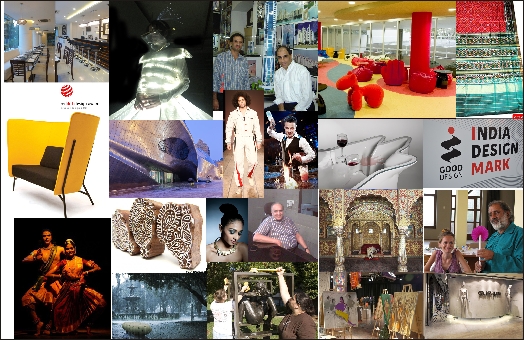 2013 - Glimpses
To enumerate our major achievements:
IAnD saw its first international participation marking the debut of the IndiaPavilion at the London Design Festival showcasing various designers, artists' and grassroots innovators.
IAnD's first Online Contest 'Wrap to Win' touched the lives of the commoners, giving them a chance to showcase their creative skills at gift wrapping and won them prizes – spearheading our events in cyber space.
IAnD's ongoing Design Education Special spread over December'13 and January'14, powered by Istituto Marangoni, with design schools in Milan, Paris, London & Shanghai, is a large collective to equip young design enthusiasts choose a career in Design.
Today, indiaartndesign.com is growing rapidly with designers wanting us to feature their projects, helping us bring to the world the pride of fine art, design and architecture. 2014 is expected to be yet another year of new experiences, new connections, a rise on the learning curve and some significant milestones!
It is our sincere request that you, our patrons, continue to give us your feedback, taking us from strength to strength.